The YELLOWHEAD Group of Companies Invites You to Apply for Employment with Our Firm
The YELLOWHEAD Group of Companies is continually expanding and growing. If you are looking for a challenging career, want to be part of a very fast-paced team and work well with others, then this may be the right place for you.
Each of our divisions is looking for energetic people to join our team. If you are interested, please see the available job openings below for more information. We will accept your application via fax at 780-449-1556 or via email to careers@yellowheadgroup.com.
We will review your submissions carefully, and contact you if we wish to schedule an interview. Thank you for your interest in the YELLOWHEAD Group of Companies. We look forward to speaking with you.
Sandblasting and Painting
Class 1 and Class 3 Professional Drivers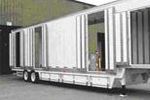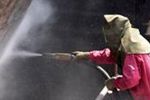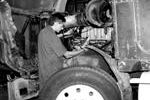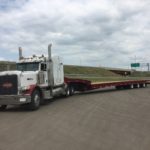 General Job Duties:
Provide general repairs to semi-trucks, excluding internal engine, transmissions and rear ends.
Provide general repairs to all makes of commercial trailers.
Conduct CVIPs on commercial trailers.
B620 Experience
Fleet and industrial media blasting and painting
experience prepping and painting
Yellowhead Trailer Repair & Services Ltd is looking for an experienced mechanic to join our growing team. 
We Provide:
Ongoing training
Company benefits after 90 days
Monday – Friday: 8:00 AM – 4:30 PM
Qualification:
Licenced heavy duty mechanic in the Province of Alberta
CVIP licence required
Experience working on highway tractors, trailers, chassis, completing inspections, and repairs as required
Ability to work within a team environment
Able to lift 50 pounds on a regular basis
Able to work on electric, hydraulics, and air brakes components
Able to perform services; oil changes
Maintain a safe and clean work environment
Energetic, reliable, punctual, and positive attitude
Able to complete all tasks in timely manner
Have basic hand tools available for work
Safety conscious, ability to work in a safety-driven environment
Job Description:
Job Type: Full-time
Salary: $35.00 to $40.00 per hour
Experience: Mechanic – 4 years (Preferred)
Location: Edmonton, AB (Preferred)
Licence: Journeyman (Preferred)
General Job Duties:
Drive our truck to customer's location, connect our truck (when possible) to customer's vehicle and drive customer's vehicle to a specific location. Un-hook our truck and drive to the next location to pick-up vehicle.
Deliveries can be in town or out of town as required by customer.
Complete invoices for each delivery and disperse paperwork to customer as appropriate.
Document formal log books as required.
Maintain vehicle documentation for fueling and repairs.
Part-time work to start (hours based on business/customer demand).